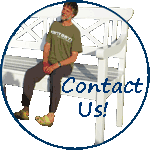 Contact Us!

Please send us your comment or request. We'll respond as soon as we can!

If you live outside our area of sales, and would like us to help you find a local supplier, please let us know which products you are interested in. (We sell within the 48 contiguous states of USA.)

Please use the form below to e-mail us direct.

(Alternatively send an e-mail to store@nigelkayaks.com)